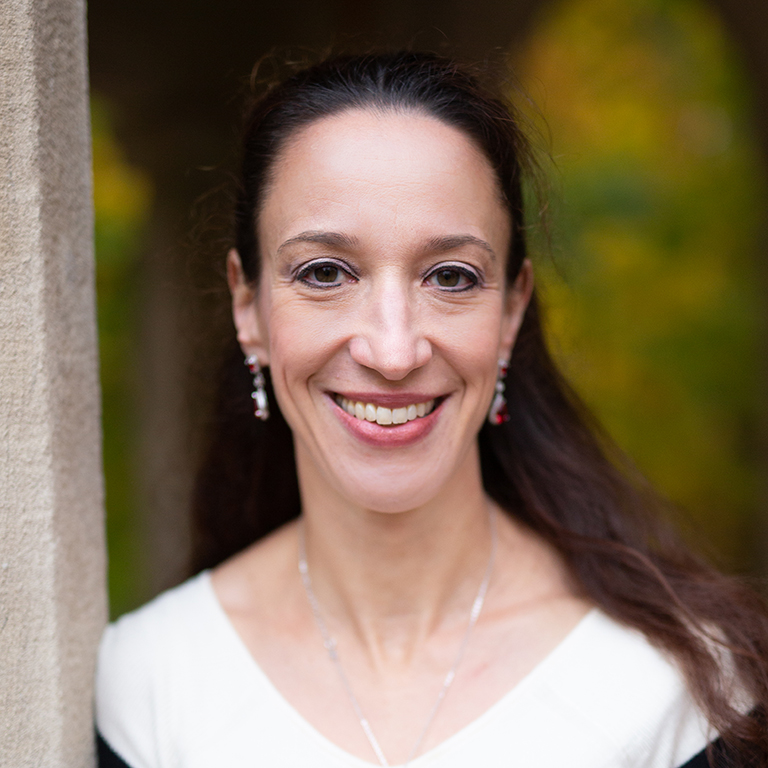 Anne Krendl
Professor, Psychological and Brain Sciences
**Reviewing graduate applications for Fall, 2024**
Education
Ph.D., Cognitive Neuroscience, Dartmouth College, 2008
B.A., Harvard University, cum laude, 1998
Research Topics
Social neuroscience
Social cognition & aging
Impression formation
Stigma
Stereotyping & prejudice
Functional MRI
Research Summary
Our research uses behavioral and social neuroscience approaches to understand social cognition (the manner in which people process, store, and apply information about others), and how it changes over the lifespan. We are interested in understanding how healthy and pathological (e.g., Alzheimer's disease) aging affects social cognition. We are also interested in questions related to social stigma (e.g., race, age, gender, mental/physical illness), and how being stigmatized affects its targets.
Representative Publications
Krendl, A.C. & Perry, B.L. (2021). The impact of sheltering-in-place during the COVID-19 pandemic on older adults' social and mental well-being. Journal of Gerontology: Psychological Sciences, 76(2), e53-e58.
Perry, B.L., Pescosolido, B.A., Krendl, A.C. (2020). The unique nature of public stigma toward non-medical prescription opioid use and dependence: a national study. Addiction, 115(12), 2317-2326.
Hughes, C., Faskowitz, J., Sporns, O., Cassidy, B.S. & Krendl, A.C. (2020). Aging Relates to a Disproportionately Weaker Functional Architecture of Brain Networks During Rest and Task States. NeuroImage, 209, 116521.
Arnaez, J.M., Krendl, A.C., McCormick, B.P., Chen, Z., & Chomistek, A.K. (2020). The Association of Depression Stigma with Barriers to Seeking Mental Health Care: A Cross-Sectional Analysis. Journal of Mental Health, 29(2), 182-190.
Pescosolido, B.A., Perry, B.L., Krendl, A.C. (2020). Empowering the Next Generation to  "End Stigma By Starting the Conversation"? BC2M, the College Toolbox Project, and Change. Journal of the American Academy of Child and Adolescent Psychiatry, 59(4), 519-530.
Hughes, C., Cassidy, B.S., Faskowitz, J., Avena- Koenigsberger, A., Sporns, O., & Krendl, A.C. (2019). Changes in Neural Connections Within the Default Mode Network Underlie Age-Related Deficits in Theory of Mind. NeuroImage, 191, 269-277.
Krendl, A.C. & Freeman, J.B. (2019). Are mental illnesses stigmatized for the same reasons?: Identifying the unique stigma-related traits underlying common mental illnesses.  Journal of Mental Health, 28(3), 267-275.
Cassidy, B.S. & Krendl, A.C. (2018). Believing is seeing: Arbitrary stigma labels affect the visual representation of faces. Social Cognition, 36(4), 381-410.
Krendl, A.C. & PCassidy, B.S. (2017). Stigma on the mind: Neural response to evaluating depression predicts perceivers' attitudes toward mental health treatment. Cognitive, Affective, & Behavioral Neuroscience, 17(6), 1084-1097.
Cassidy, B.S., Krendl, A.C., Stanko, K.A., Rydell, R.J., Hugenberg, K., & Young. S.G. (2017). Configural face processing impacts race disparities in humanization and trust. Journal of Experimental and Social Psychology, 73, 111-124.
Krendl, A.C., Zucker, H.R., & Kensinger, E.A. (2017). Identifying social stigma in 340 ms: Examining the effects of emotion regulation on the ERP response to negative social stimuli. Social Neuroscience, 12(3), 349-360.
Cassidy, B.S., Lee, E.J. & Krendl, A.C. (2016). Age and executive ability impact the neural correlates of race perception. SCAN, 11(11), 1752-1761.