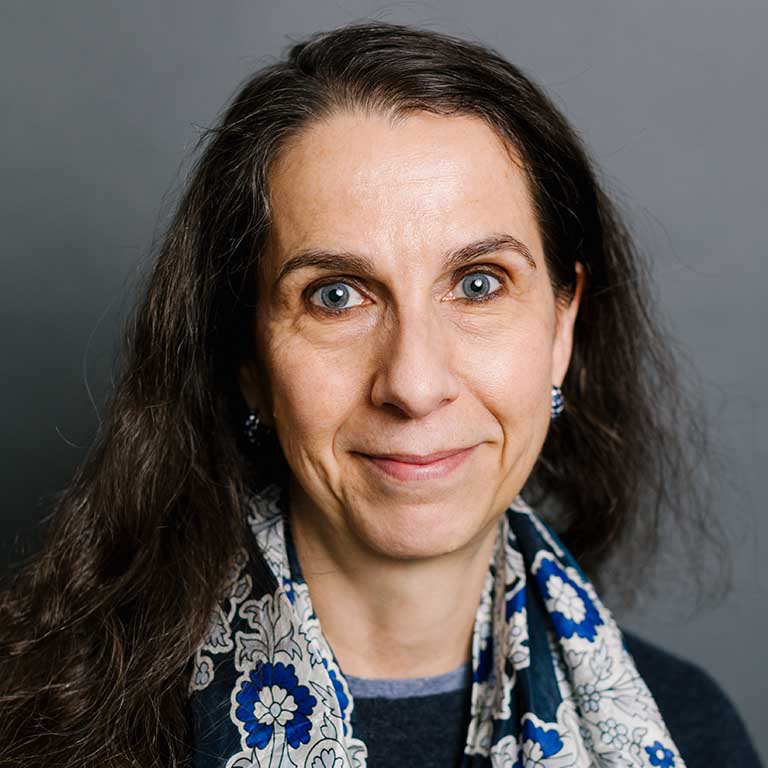 Anne L. Prieto
Associate Professor, Psychological and Brain Sciences
**Not accepting graduate students for Fall, 2024**
aprieto@indiana.edu

Multidisciplinary Science Building II 222
Office Hours
Education
Ph.D., Rockefeller University, 1992
Licentiate, Pontificia Universidad Catolica de Chile, 1985
Areas of Study
Biology, Behavior, and Neuroscience
Neural Science
Research Topics
Molecular cellular basis of neuronal plasticity
Learning and memory
Functions of receptor tyrosine kinases in the central nervous system signal transduction
Developmental neurobiology
Neuronal and glial differentiation
Functional roles of cell adhesion molecules and extracellular matrix proteins in morphogenesis
Research Summary
The research in my laboratory focuses on understanding the signaling mechanisms that underlie the establishment and maintenance of mature neuronal phenotypes in the developing brain. In particular, we investigate the potential functional roles of receptor protein tyrosine kinases (RPTKs) and their ligands in the central nervous system. Currently, we study a novel RPTK family, the Axl subfamily, which includes at least 4 members, Tyro-3, Axl, Mer and Rek. They share a common ligand, the molecule Gas6 (for growth-arrest specific gene-6) capable of inducing receptor phosphorylation and thus initiating intracellular signaling events upon binding. Our current efforts are focused on possible roles for these receptors and their cognate ligand in promoting the survival or growth of subsets of neural cells, in mediating cell adhesion, and in modifying synaptic function and plasticity.
Representative Publications
Rimer, M., Prieto, A.L., Weber, J.L, Colasante, C. Ponomareva, O. Fromm, L., Schwab, M.H., Lai, C., Burden, S. (2004). Neuregulin-2 is synthesized by motor neurons and terminal Schwann cells, and activates acetylcholine receptor transcription in muscle cells expressing ErbB4. Mol. Cell. Neurosci. 26 (2):271-81.
Conroy, S.M., Nguyen, V., Quina, L.A., Blakely-Gonzales, P., Ur, C., Netzeband, J.G., Prieto, A.L., Gruol, D. (2004). Interleuin-6 produces neuronal loss in developing cerebellar granule neuron cultures. J. Neuroimmunol. 55 (1-2):43-54.
Prieto, A.L., O'Dell, S., Varnum, B., Lai, C (2007). Localization and signaling of the receptor protein tyrosine kinase Tyro-3 in cortical and hippocampal neurons. Neuroscience. 150 (2): 319-334.
Rimmerman, N., Hughes, H.V., Bradshaw, H., Pazos, M.X., Mackie, K., Prieto, A.L., Walker, J.M.. (2008) Compartimentalization of endocannabinoids into lipid rafts in a dorsal root ganglion cell line. Brit. J of Pharma. 153 :380-389.
Tang, A., Jackson, D., Hobbs, J, Chen, W, Smith, J., Patel, H, Prieto, A.L., Petrusca, D., Grivich, M.I, Sher, A., Litke, A., Beggs, J.M. , J.M.(2008) A maximum entropy model applied to spatial and temporal correlations from cortical networks in vitro. Journal of Neuroscience 28 (2): 505-518.
Binder, M., Cate, H.S., Prieto, A.L., Kemper, D., Butzkueven, H., Gresle, M.M., H, Cipriani, T., Jokubaitis, V., D., Carmeliet, P., Kilpatrick, T.J. (2008) Gas6 deficiency increases oligodendrocyte loss and microglial activation in response to cuprizone induced demyelination. Journal of Neuroscience. 28(20): 195-5206.
Rimmerman, N., Bradshaw, HB., Hughes, V., Chen, J, Shu-Jung Hu, S, J., McHugh, D., Vefring, E., Jahnsen, JA, Thompson, EL., Masuda, K., Cravatt, BF., Burstein, S., Vasko, M. O'Dell, D., Prieto, A.L., Walker, JM. (2008) N-palmitoyl glycine, a novel endogenous lipid that acts as a modulator of calcium efflux and nitric oxide production in sensory neurons. Mol. Pharm. 74 (1):213-224.
Sari, Y., Prieto, A.L., Barton, S., Miller, B.R., Rebec, G.V. (2010). Ceftriaxone-induced up-regulation of cortical and striatal GLT-1 in the R6/2 model of Huntington's disease. Journal of Biomedical Science. (17):62-67.
Weinger, J.G., Brosnan, C.F., Loudig, O., Goldberg, M.F., Macian, F., Arnett, H., Prieto, A.L, Tsiperson, V., Shafit-Zagardo, B. (2011). Loss of the receptor tyrosine kinase Axl leads to enhanced inflammation in the CNS and delayed removal of myelin debris during Experimental Autoimmune Encephalomyelitis. Journal of Neuroinflammation. 8:49.
Brown, J., Krodel M., Pazos, M., Lai, C., Prieto, A.L (2012). "Cross-phosphorylation, signaling and proliferative functions of the Tyro3 and Axl receptors in Rat2 cells". PLoS ONE 7(5): e36800.