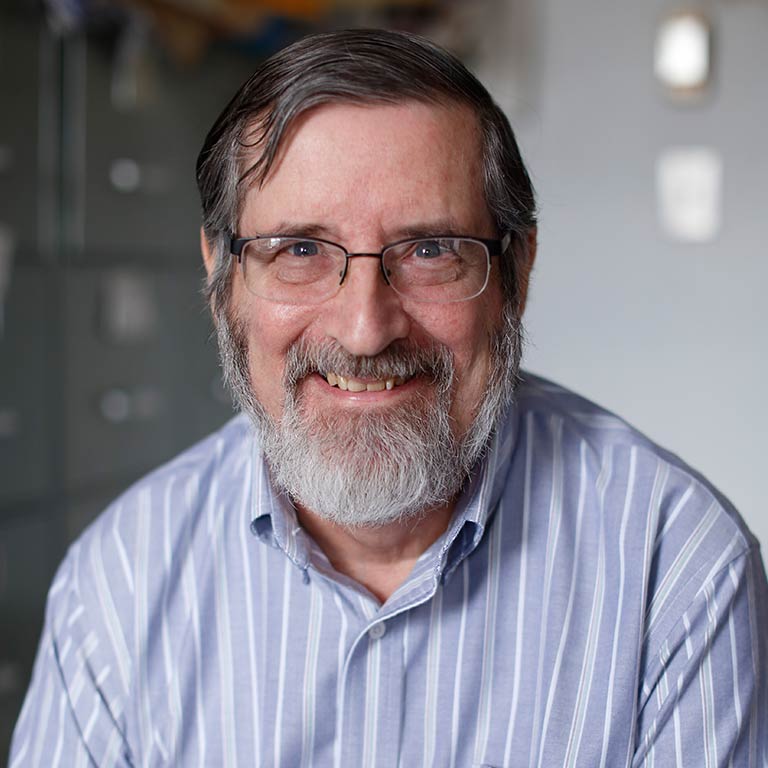 Eliot Smith
Professor Emeritus, Psychological and Brain Sciences
esmith4@indiana.edu

Psychology Building 332
Office Hours
Education
Ph.D., Harvard University, 1975
B.S., magna cum laude, Harvard College, 1971
Research Topics
Role of intergroup emotions (emotions experienced with respect to one's collective self as a group member) in prejudice and intergroup relations
New conceptualizations of cognition as situated and embodied and their implications for social cognition
Connectionist or neural network models in social psychology
Social cognition in general, particularly the nature of mental representations of persons and groups and their effects on social judgments, including person perception and stereotyping.
Research Summary
Much of my research examines the ways people perceive members of their own and other social groups, evaluate them positively or negatively, and behave toward them. In particular, recent research (in collaboration with Diane Mackie of the University of California, Santa Barbara) has focused on the role of emotions in prejudice and intergroup behavior. The core insight of social identity theory and related viewpoints such as self-categorization theory is that an important social group membership becomes part of a person's self. This assumption means that, like any aspect of the self, group membership takes on motivational and affective significance. A new theory of intergroup emotions arises from combining this assumption with appraisal theories of emotion. In this theory, prejudice involves emotional reactions to an out-group based on appraisals of its relationship to the in-group (such as threat). In turn, these group-based emotions may lead to discriminatory behaviors toward the out-group. Aspects of this new theory have been tested and confirmed in several studies.
Representative Publications
Books
Smith, E. R., & Mackie, D. M. (2007) Social psychology (3rd edition). Philadelphia: Psychology Press.
Barrett, L. F., Mesquita, B., & Smith, E. R. (Eds.). (2010). Mind in context. New York: Guilford.
Semin, G. R., & Smith, E. R. (Eds.) (2008). Embodied Grounding: Social, Cognitive, Affective, And Neuroscientific Approaches. New York: Cambridge University Press.
Mackie, D. M., & Smith, E. R. (Eds.) (2002). From prejudice to intergroup emotions: Differentiated reactions to social groups. Philadelphia: Psychology Press.
Journal Articles
Waggoner, A. S., & Smith, E. R. (in press). Information Processing Differences in Active versus Passive Person Perceivers. Social Psychological and Personality Science.
Collins, E. C., Percy, E. J., Smith, E. R., & Kruschke, J. K. (2011). Integrating advice and experience: Learning and decision making with social and non-social cues. Journal of Personality and Social Psychology, 100, 967-982.
Leonard, D. J., Moons, W. G., Mackie, D. M., & Smith, E. R. (2011). We're mad as hell and we're not going to take it anymore: Anger self-stereotyping and collective action. Group Processes and Intergroup Relations, 14, 99-111.
Waggoner, A. S., Smith, E. R., & Collins, E. C. (2009). Person Perception by Active versus Passive Perceivers. Journal of Experimental Social Psychology, 45, 1028-1031.
Smith, E. R., & Collins, E. C. (2009). Contextualizing person perception: Distributed social cognition. Psychological Review, 116, 343-364. (Winner, International Social Cognition Network (ISCON) Best Paper Award for 2009)
Seger, C. R., Smith, E. R., Kinias, Z., & Mackie, D. M. (2009). Knowing how they feel: Perceiving emotions felt by outgroups. Journal of Experimental Social Psychology, 45, 80-89.
Seger, C. R., Smith, E. R., & Mackie, D. M. (2009). Subtle activation of a social categorization triggers group-level emotions. Journal of Experimental Social Psychology, 45, 460-467.
Other Publications
Smith, E. R., & Mackie, D. M. (2010). Affective processes. In J. Dovidio, V. Esses, P. S. Glick, & M. Hewstone (Eds.), Handbook of prejudice and discrimination (pp. 131-145). Sage Publications.
Mackie, D. M., Maitner, A. T., & Smith, E. R. (2009). Intergroup emotions theory. In T. D. Nelson (Ed.), Handbook of prejudice, stereotyping, and discrimination (pp. 285-307). Mahwah, NJ: Lawrence Erlbaum Associates.
Smith, E. R., & Conrey, F. R. (2009). The social context of cognition. In P. Robbins & M. Aydede (Eds.), Cambridge Handbook of Situated Cognition (pp. 454-466). Cambridge University Press.
Smith, E. R., & Mackie, D. M. (2008). Intergroup emotions. In M. Lewis, J. Haviland-Jones, and L. F. Barrett (Eds.), Handbook of Emotions (3rd Edition, pp. 428-439). New York: Guilford Publications.
Smith, E. R., & Mackie, D. M. (2005). Aggression, hatred, and other emotions. In J. Dovidio, L. Rudman, and P. Glick (Eds.), Reflecting On The Nature of Prejudice (pp. 361-376). Oxford: Blackwell.
Smith, E. R., & Semin, G. R. (2004). Socially situated cognition: Cognition in its social context. Advances in Experimental Social Psychology, 36, 53-117. (Winner, Society for Personality and Social Psychology Theoretical Innovation Prize for 2004)