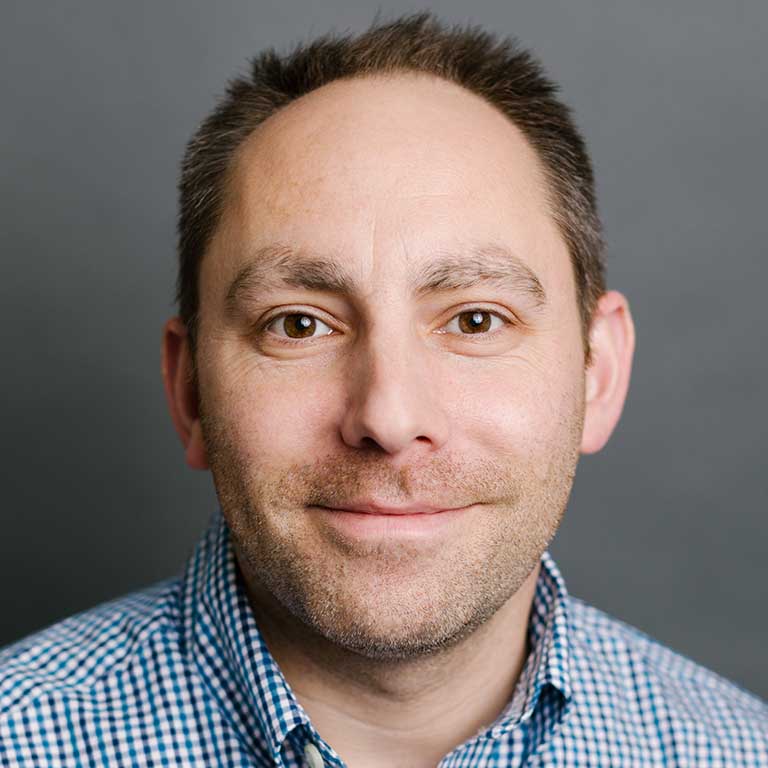 Daniel P. Kennedy
Assistant Professor, Psychological and Brain Sciences
Education
Ph.D., Neurosciences, University of California, San Diego, 2007
B.S., Psychobiology , SUNY Binghamton, 2002
Research Topics
Social Neuroscience
Autism Spectrum disorders
Social Perception
Eye tracking
Brain Connectivity
Functional MRI
Research Summary
My research focuses on the neural and cognitive mechanisms underlying human social behavior, and how these mechanisms break down in individuals with autism -- a neurodevelopmental disorder that features impaired social functioning. Research methods include eye tracking, functional neuroimaging, and behavioral and cognitive testing, and study populations include healthy children and adults, individuals with autism and other neurodevelopmental disorders, and patients with localized brain lesions.
Representative Publications
Tyszka, J.M., Kennedy, D.P., Adolphs, R., & Paul, L.K. (2011). Intact bilateral resting-state networks in the absence of the corpus callosum. Journal of Neuroscience. 31: 15154-15162.
Kennedy, D.P., & Adolphs, R. (2011). Neurobiology and Genetics: Amygdala. Chapter in Encyclopedia of Autism Spectrum Disorders. Fred R. Volkmar (Ed.).
Kennedy, D.P., & Adolphs, R. (2010). Impaired fixation to the eyes following amygdala damage arises from abnormal bottom-up attention. Neuropsychologia, 48(12): 3392-3398.
Kennedy, D.P., Gläscher, J., Tyszka, J.M., Adolphs, R. (2009). Personal space regulation by the human amygdala. Nature Neuroscience. 12: 1226-1227.
Kennedy, D.P. & Courchesne, E. (2008). Functional abnormalities of the default network during self- and other-reflection in autism. Social Cognitive and Affective Neuroscience. 3:177-190.
Kennedy, D.P. & Courchesne, E. (2008). The intrinsic functional organization of the brain is altered in autism. Neuroimage. 39: 1877-85.
Redcay, E., Kennedy, D.P., & Courchesne, E. (2007). Functional MRI during natural sleep as a method to study early functional brain development. Neuroimage. 38: 696-707.
Kennedy, D.P. & Squire, L.R. (2007). An analysis of calendar performance in two autistic calendar savants. Learning & Memory. 14: 533-8.
Kennedy, D.P.*, Redcay, E.*, Courchesne, E. (2006). Failing to deactivate: Resting functional abnormalities in autism. PNAS. 103: 8275-80. (* = co-first authors)