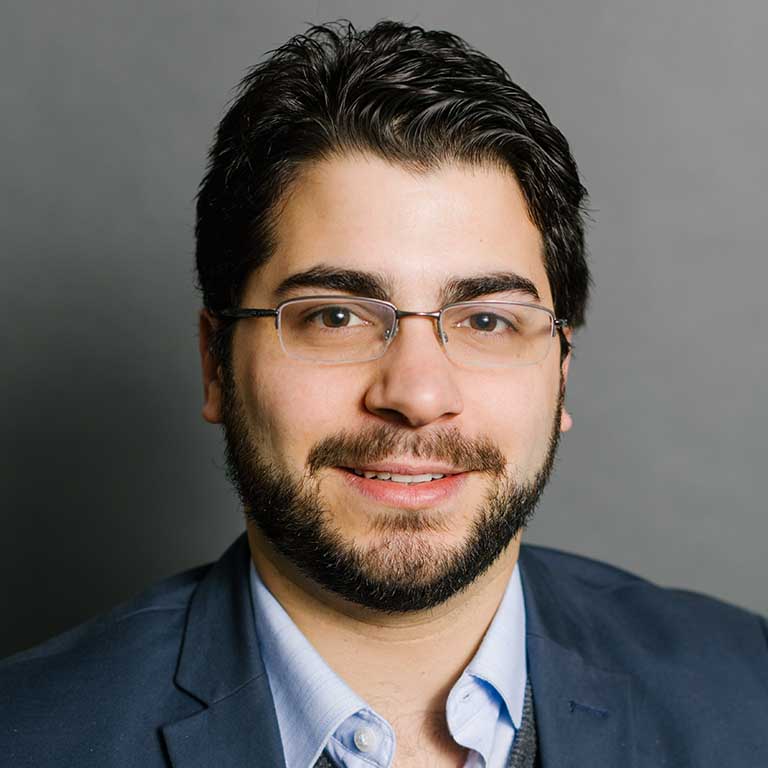 Lorenzo Lorenzo-Luaces
Assistant Professor, Psychological and Brain Sciences
lolorenz@indiana.edu

Office Hours
Education
Ph.D., University of Pennsylvania, 2017
M.A., University of Pennsylvania, 2012
B.A., University of Puerto Rico, 2011
Research Topics
Heterogeneity of depression and its implications for treatment
Stepped care and personalized medicine for depression
Change processes in psychotherapy (e.g., cognitive change, working alliance)
History and classification of major depressive disorder
Antidepressants in the treatment of bipolar II depression
Research Summary
I am broadly interested in the treatment and phenomenology of depression, including its classification and differentiation from normal sadness. My research has focused primarily on the outcomes and processes of change in depression treatments, especially cognitive-behavioral therapies (CBTs). An overarching theme informing my work is that the level of heterogeneity in the clinical presentation (e.g., symptoms) and in the prognosis of depression needs to be considered when studying etiology and treatments.
My colleagues and I have worked on identifying, combining, and using patient-level variables to select what treatments would be optimal for a given patient. I am especially interested in using data to guide individuals to the level of care that would be most appropriate for them. While many individuals need more intensive treatments than what we usually deliver, many can experience benefit from low-intensity treatments like brief therapies or unguided CBT. In one study, for example, we found that most individuals with depression benefitted as much from a brief therapy as they did from a full course of CBT but that CBT was superior to brief therapy for individuals with more complex clinical pictures. Studies like these could be used to guide treatment decisions in stepped care models.
Another line of my research focuses on the study of psychotherapy processes (i.e., how psychotherapy works), with a focus on the roles of the working alliance and cognitive change. Here we have also found evidence that individual differences need to be considered to fully understand process-outcome correlations. For example, in one study we found that the therapeutic relationship in CBT for depression was a strong predictor of outcomes for patients with less recurrent depression but was unrelated to outcomes in more recurrent depression. We replicated these findings in another sample of patients undergoing CBT but found no effect of recurrence in psychodynamic therapy. Studies like these suggest that to understand how psychotherapy works we need to consider the interaction of patient features with common and with specific factors of therapy.
Most of my research has been conducted in the context of secondary analyses of data derived from randomized controlled trials (RCTs). I would like to complement this work with experimental studies, to mimic therapy processes, as well as with studies utilizing ecological momentary assessments (EMA), to capture and model naturalistic changes in depressive symptoms and associated phenomena.
Representative Publications
Lorenzo-Luaces, L., DeRubeis, R.J., van Straten, A., & Tiemens B. (2017). A prognostic index (PI) as a moderator of outcomes in the treatment depression: A proof of concept combining multiple variables to inform risk-stratified stepped care models. Journal of Affective Disorders. Advanced online publication.
Lorenzo-Luaces, L., Driessen, E., Van, H.L., Keefe, J.R., Hendriksen, M., DeRubeis, R.J., Dekker, J. (2016) Moderation of the alliance-outcome correlation: A differential role of recurrence in cognitive-behavioral and psychodynamic therapies for depression. Behavior Therapy. Advanced online publication.
Lorenzo-Lorenzo, L., Keefe, J.R., & DeRubeis, R.J. (2016) Cognitive-behavioral therapy: Nature and relation to non-cognitive behavioral therapy. Behavior Therapy, 47, 785–803.
Amsterdam, J.D., Lorenzo-Luaces, L., & DeRubeis, R.J. (2016). Step-wise loss of antidepressant effectiveness with repeated antidepressant treatment trials in bipolar II depression. Bipolar Disorders, 18, 563–570.
Lorenzo-Luaces, L., Amsterdam, J.D., Soeller, I, Li, S.Q., & DeRubeis, R.J. (2016). Effectiveness and manic switch rate in rapid versus non-rapid cycling bipolar II depressed subjects. Acta Psychiatrica Scandinavica, 133, 459-469.
Amsterdam, J.D., Lorenzo-Luaces, L., Soeller, I, Li, S.Q., & DeRubeis, R.J. (2016). Short-term venlafaxine v. lithium monotherapy for bipolar type II major depressive episodes. British Journal of Psychiatry, 208, 359-365.
Lorenzo-Luaces, L. (2015). Heterogeneity in the prognosis of major depression: From the common cold to a highly debilitating and recurrent illness. Epidemiology and Psychiatric Sciences, 24, 466-472.
Lorenzo-Luaces, L., DeRubeis, R.J., & Bennett, I.M. (2015). Primary care physician's selection of low intensity treatments for patients with depression. Family Medicine, 47, 511 – 516.
Lorenzo-Luaces, L., German, R.E., & DeRubeis, R.J. (2015). It's complicated: the relation between cognitive change procedures, cognitive change, and symptom change in CBT for depression. Clinical Psychology Review, 41, 3-15.
German, R.E., Lorenzo-Luaces, L., & DeRubeis, R.J. (2014) Patient's attributions about symptom improvement in CBT for depression: Development of a rating system and an initial test of validity. International Journal of Cognitive Therapy, 7, 271 – 285.
Lorenzo-Luaces, L., DeRubeis, R.J., & Webb, C.A. (2014). Client characteristics as moderators of the relation between the therapeutic alliance and outcome in cognitive therapy for depression. Journal of Consulting and Clinical Psychology, 82, 368 – 373.
DeRubeis, R.J., Cohen, Z.D., Forand, N.R., Fournier, J.C., Gelfand, L.A., Lorenzo-Luaces, L. (2014) The personalized advantage index: Translating research on prediction into individualized treatment recommendations. A Demonstration. PLoS ONE, 9, e83875.